Morgan Stanley says asian airport stocks may be set to take off
Asian airport operators' earnings, and their share prices, may be ready to take off.
Rising wealth, improving connectivity and social media penetration will spur spending on international air travel, Morgan Stanley analysts including Daniel Lau wrote in a research report on Jan. 16. Operating profit growth for airports under the firm's coverage will pick up to a 9.5 percent compounded annual growth rate between 2017 and 2022, from 6.1 percent in the last five years.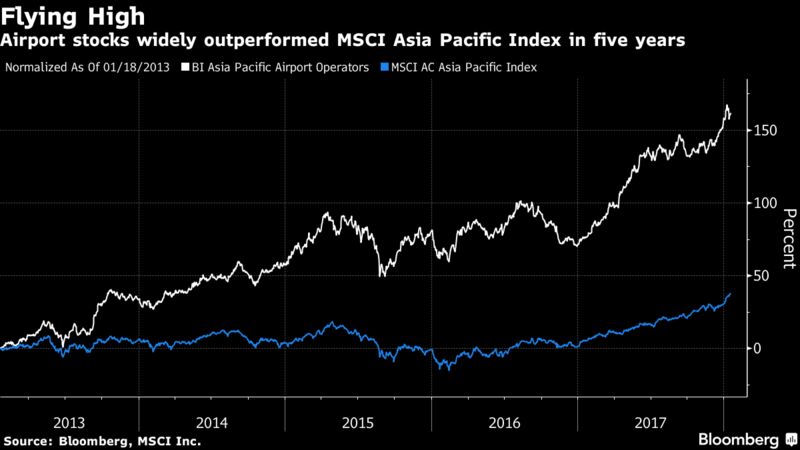 Morgan Stanley's key stock picks include Japan Airport Terminal Co., Airports of Thailand Pcl, Shanghai International Airport Co. and Sydney Airport.
While earnings growth will support valuations, risks include the loss of duty-free operators, higher capital expenditure and rising interest rates, according to the note, which didn't include fuel costs on the list.
Crude oil prices near a three-year high have started weighing on some Chinese airline stocks. Brent crude in London closed above $70 on Monday, threatening to boost the biggest operating cost for carriers.
(By Abhishek Vishnoi, Bloomberg)