Inland waterways freight activity: Stable in 2017
Figures for the performance of inland waterways freight transport, measured in tonne-kilometres, showed a stable picture in 2017.
Between 2015 and 2017, performance was close to 150 billion tonne-kilometres, following a more volatile pattern in the period 2009-2015.
Freight transport activity increased sharply in the first months of 2010 but this improvement was not sustained in 2011. A recovery then took place from 2012 until mid-2013, followed by a decline until mid-2015.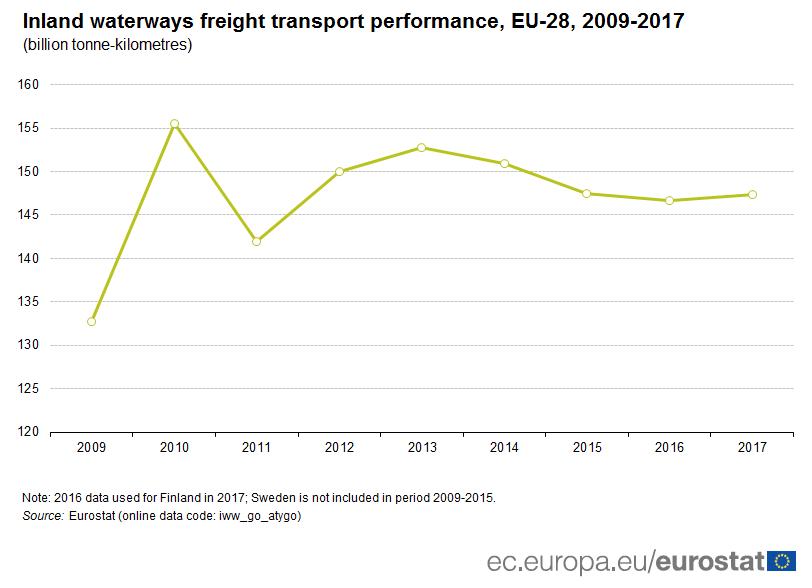 The main types of goods transported in 2017 by EU inland waterways (based on the NST_2007 classification) were 'metal ores', 'coke and refined petroleum products' and 'products of agriculture', similar to 2016. These three categories accounted for more than half of all goods transported on EU inland waterways.
(Eurostat)